THAILAND'S FESTIVALS AND EVENTS
LOY KRATONG, THAILAND'S MOST BEAUTIFUL HOLIDAY FESTIVAL
Lights from hundreds of candles twinkle on the water. Each one carries prayers and wishes sent off to float down rivers and streams. Celebrate Loy Krathong with your family to create lasting memories of your wonderful trip to Thailand.
Loy Krathong is one of Thailand's most important holidays. As the exact date of the holiday is determined by the Thai lunar calendar, the date is different each year. The holiday normally falls in November and festival and parade days differ slightly from city to city. (Loy Krathong vies for the title of most important Thai holiday festival with Songkran, which is held in April.)
SONGKRAN FESTIVAL (Month of April)
As the most important date in the Thai calendar, the Thai New Year or Songkran is celebrated nationwide through various exciting events. Get ready to be wet during this season, as splashing water is the norm throughout (better to bring your own water gun too)!
There's the Had Yai Midnight Songkran in Songkhla and I San Maha Songkran Festival in Nong Khai, where you can come and splash water and watch a beauty pageant. You can also immerse yourself in traditional Thai culture and join the beautiful Songkran procession during the Ayutthaya Songkran Festival (Old Capital's Songkran). The Phra Pradaeng Songkran in Phra Pradaeng, Samut Prakarn, is formerly known as the "Pak Lat Songkran Festival", with the notable addition of a colorful and elaborate Songkran procession staged by the Mon, or Raman, residents of Phra Pradaeng. Chiangmai also celebrates its own Songkran Festival with the same spectacular Songkran procession, culture shows, and beauty contest.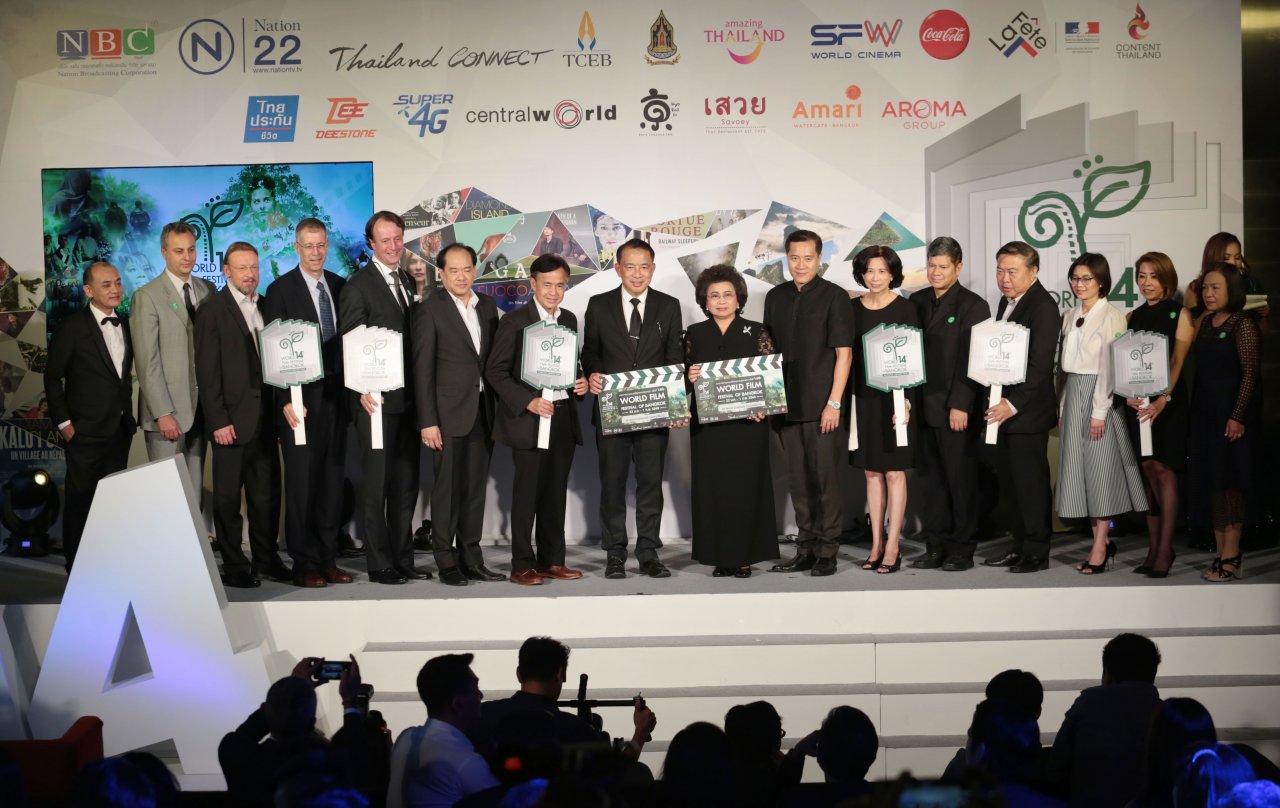 BANGKOK INTERNATIONAL FILM FESTIVAL (usually held month of January)
Enjoy an exciting exhibition on spectacular posters that are available along with the seminars and conferences related to the film. Jazz concerts serve to complement the artistic flavor of the series of events
BO SANG UMBRELLA FAIR & SAN KAMPHAENG HANDICRAFT (month of January, in Chiangmai)
A colorful festival featuring contests, cultural performances, stalls selling traditional paper umbrellas and handicrafts to be found in the main street of Bo Sang.
NEW YEAR CELEBRATION (December 31 – January 1)
Thailand welcomes the New Year with various kinds of colorful events nationwide. You can head on over to any of their renowned beaches—mainly Pattaya and Phuket, or go up north to Chiang Mai to usher in the New Year with an official countdown. Bangkok also offers a load of parties that will definitely ensure that you start the New Year right with a bang!