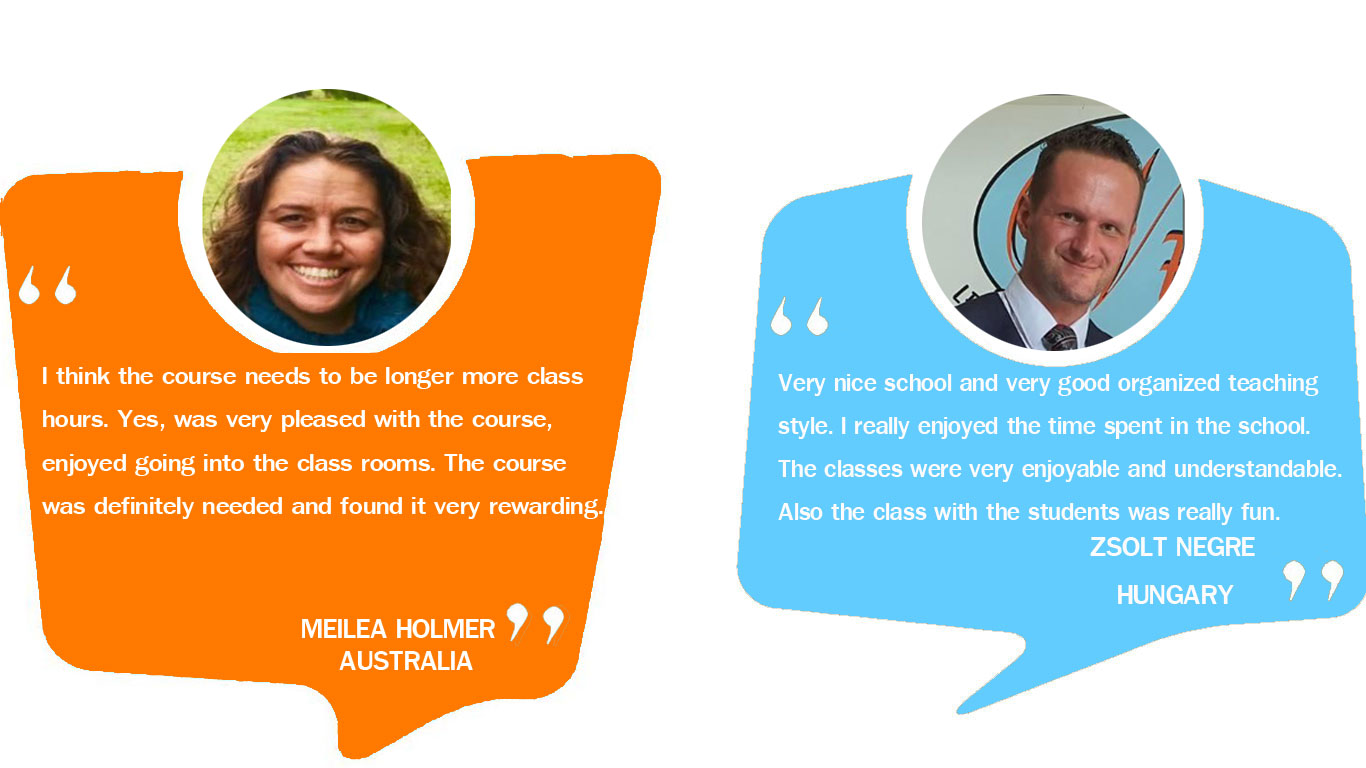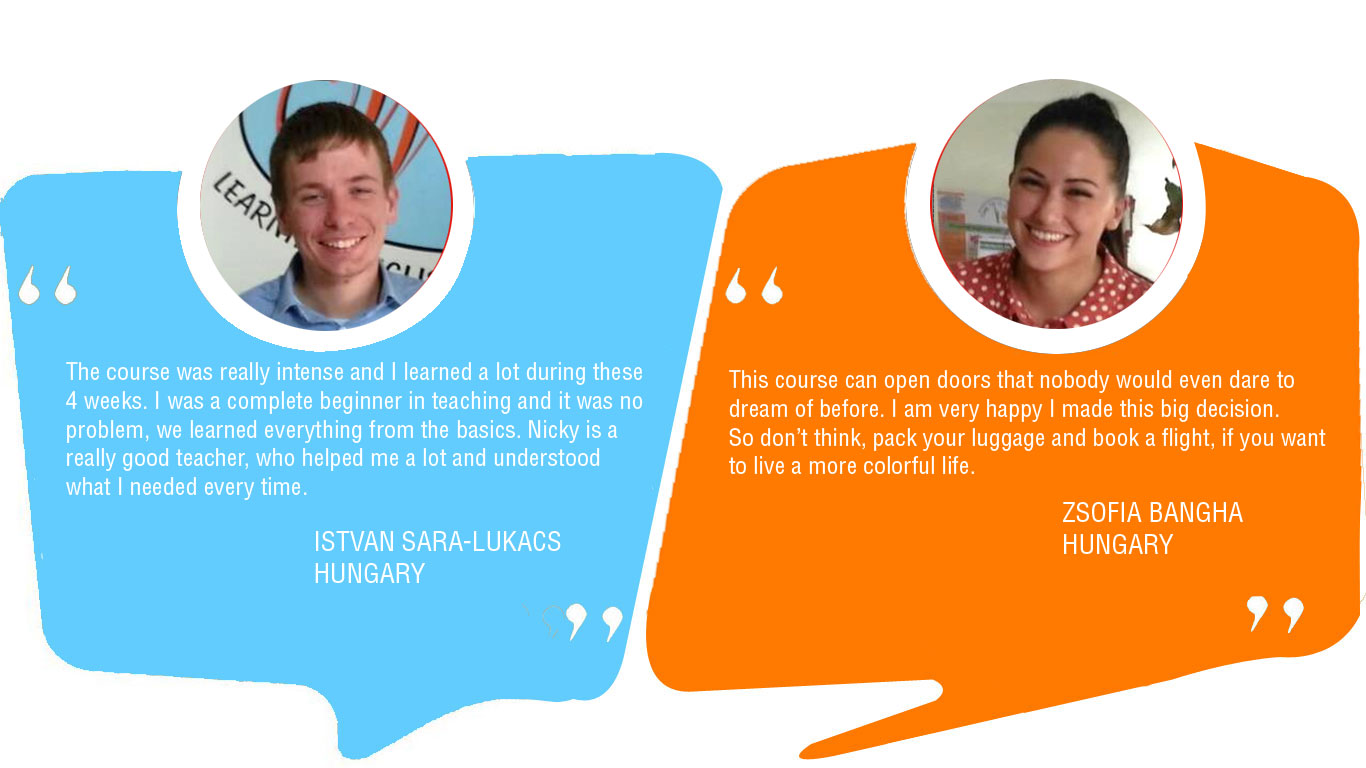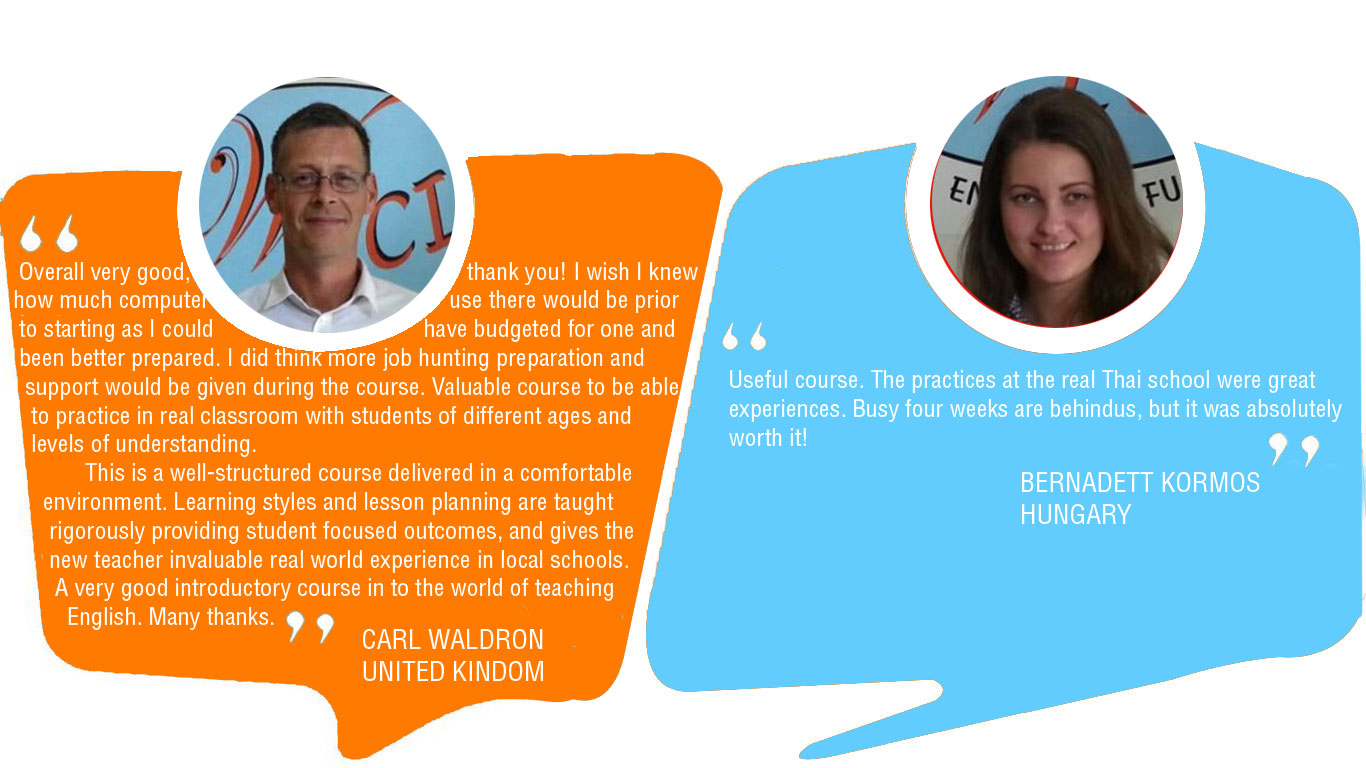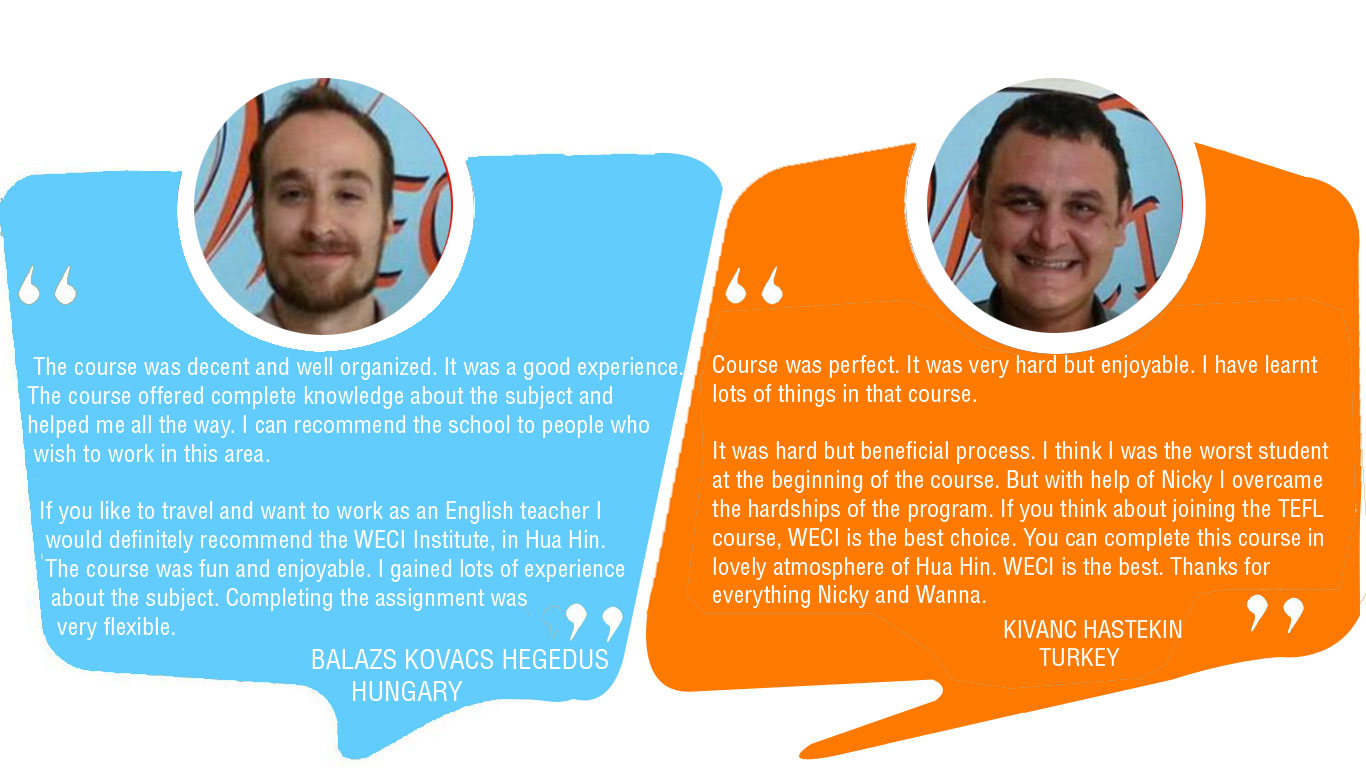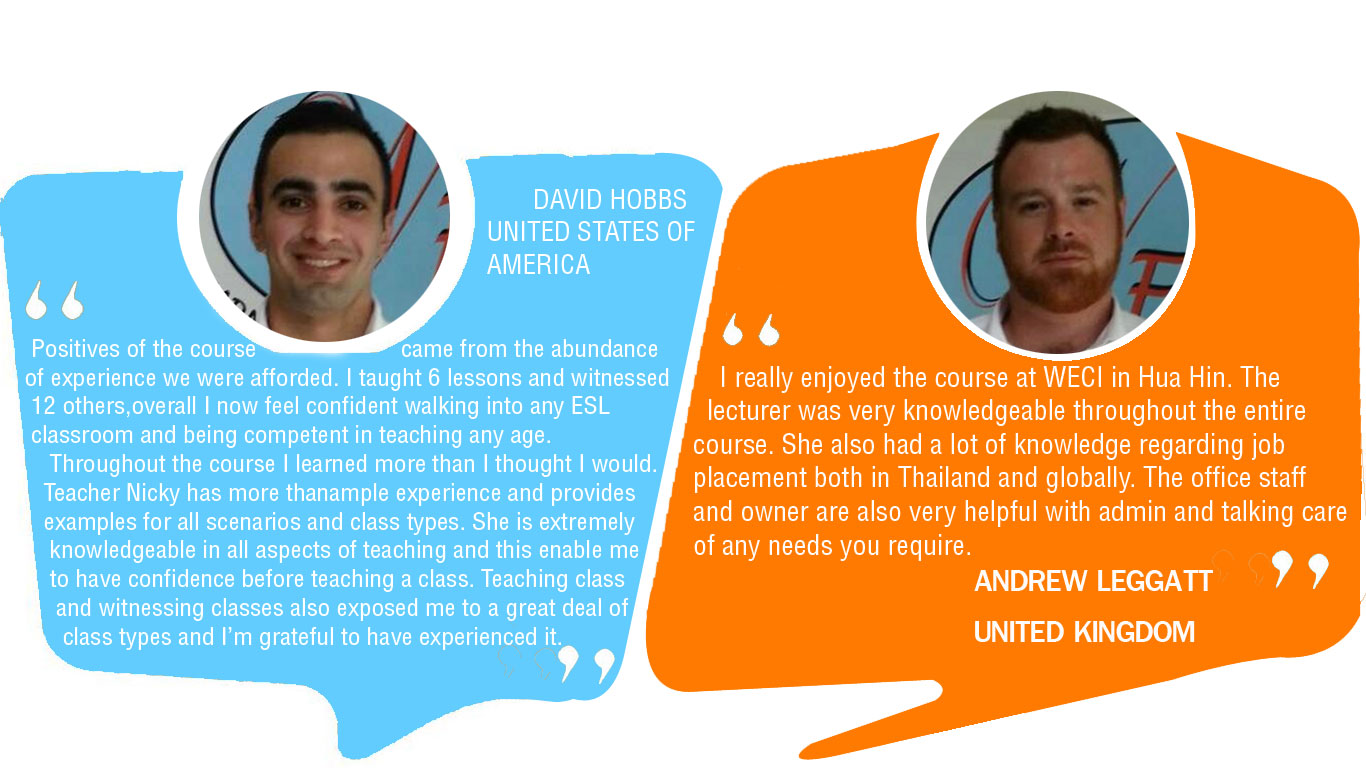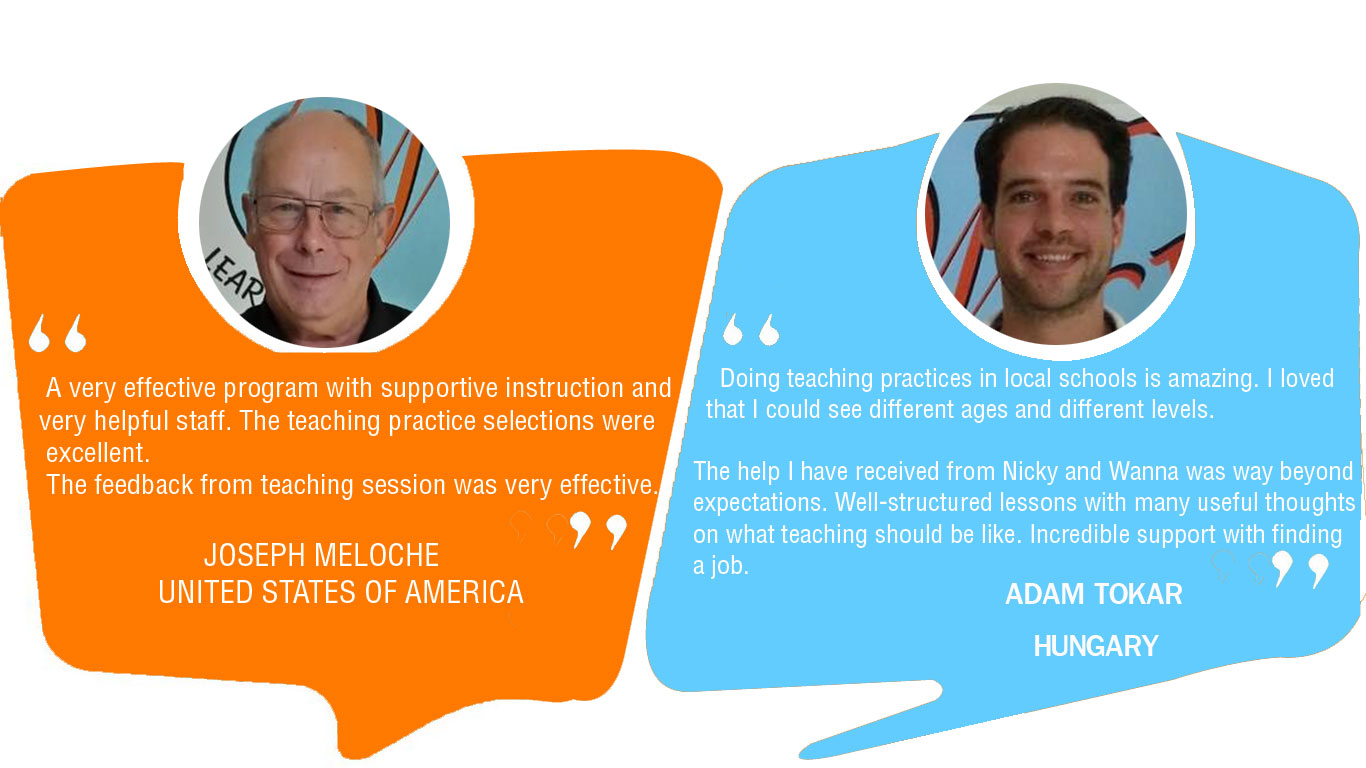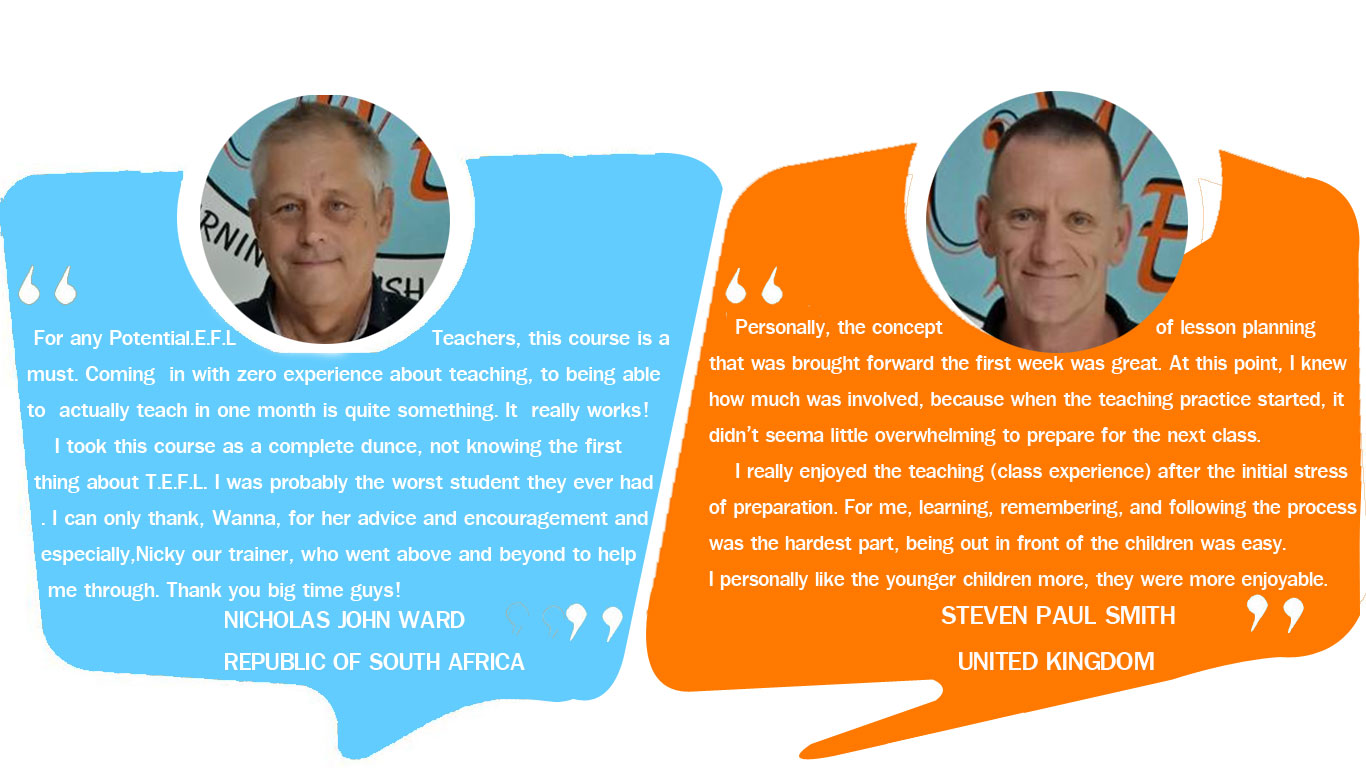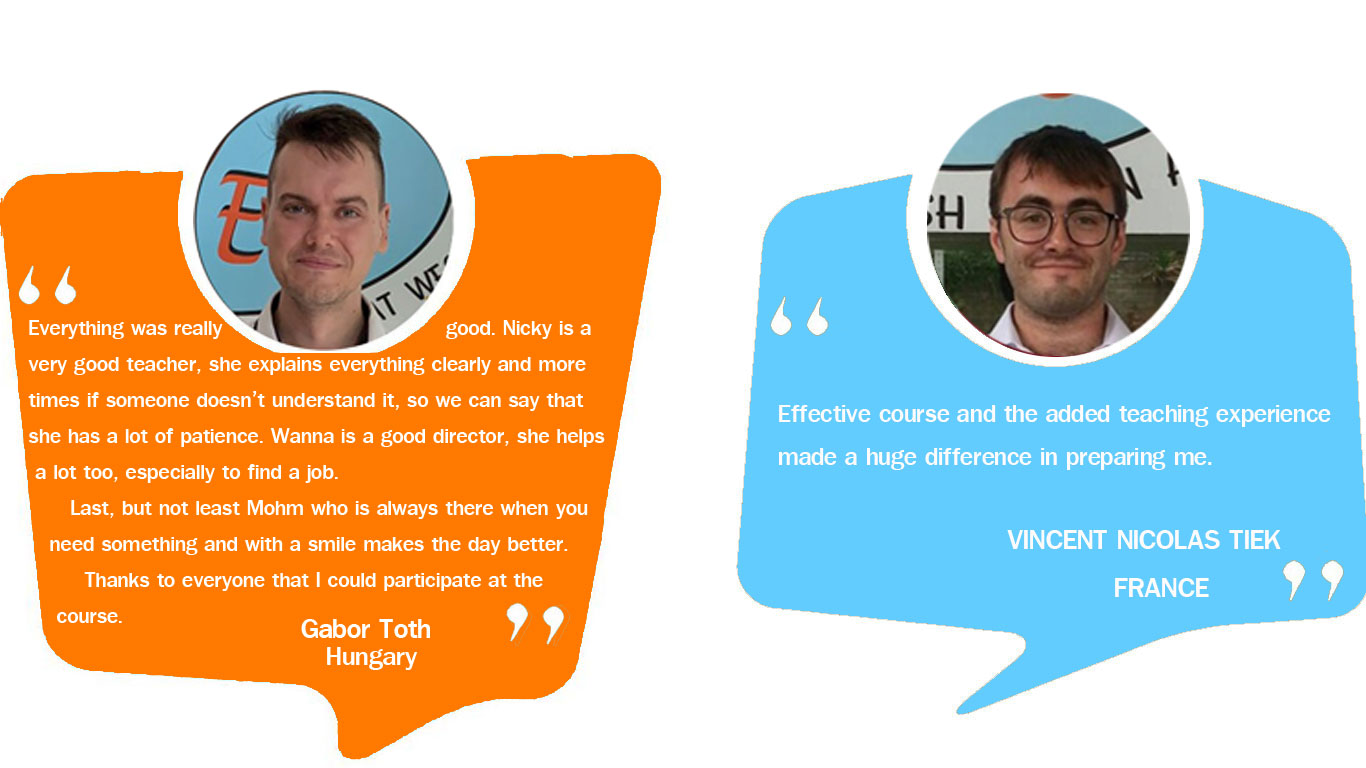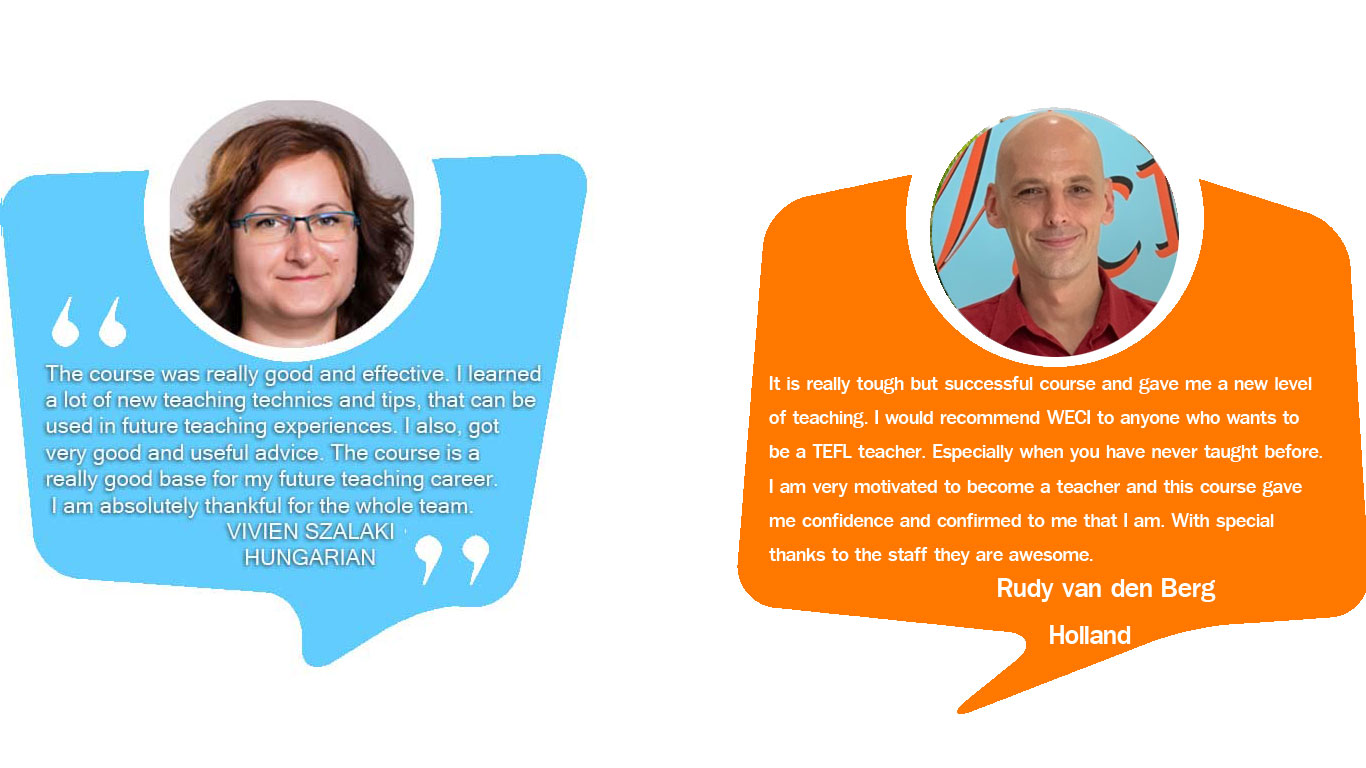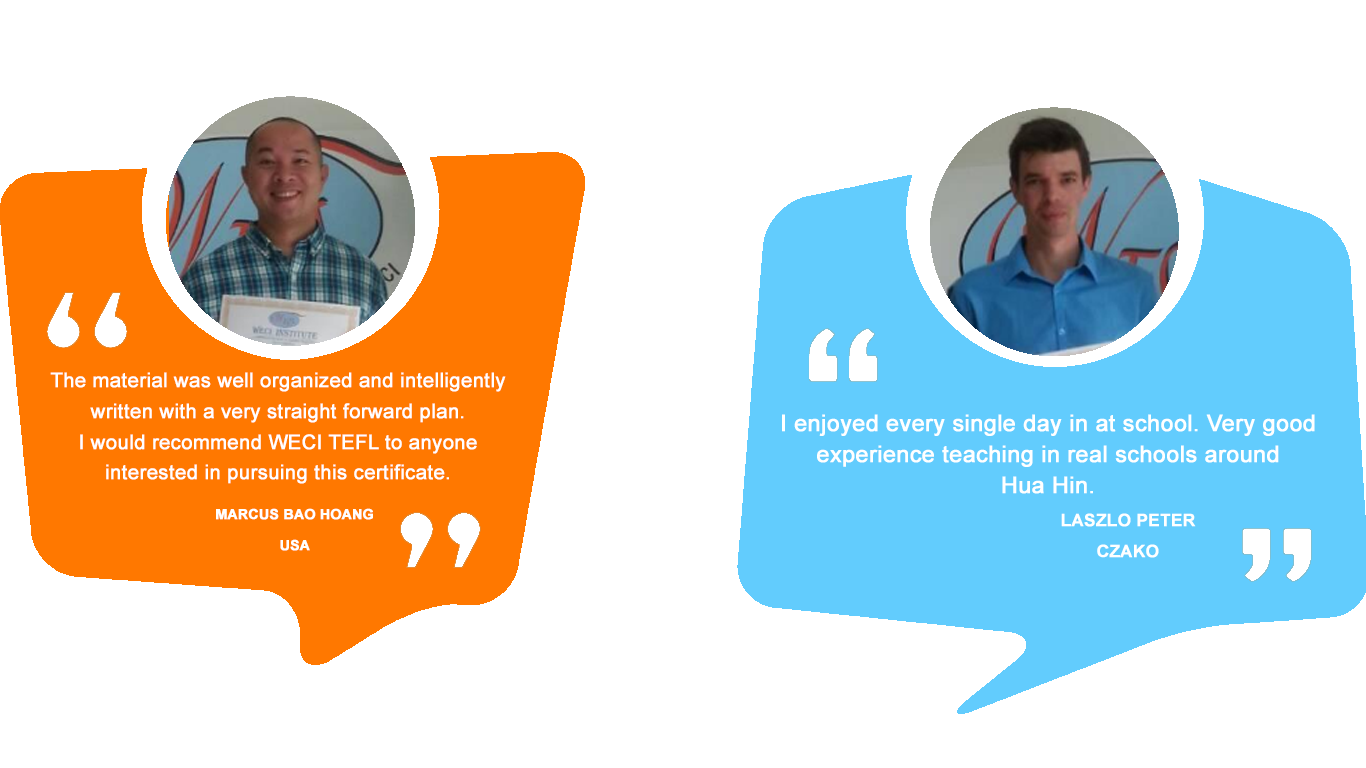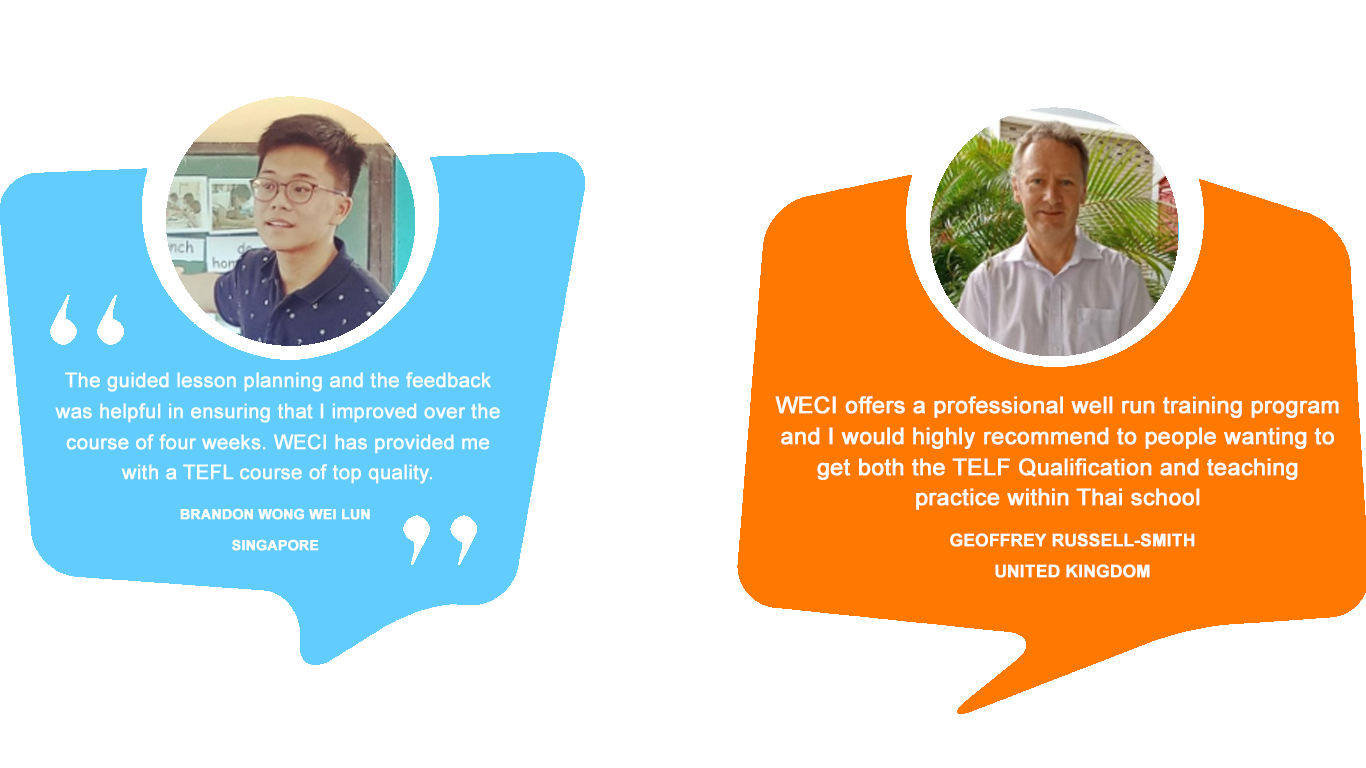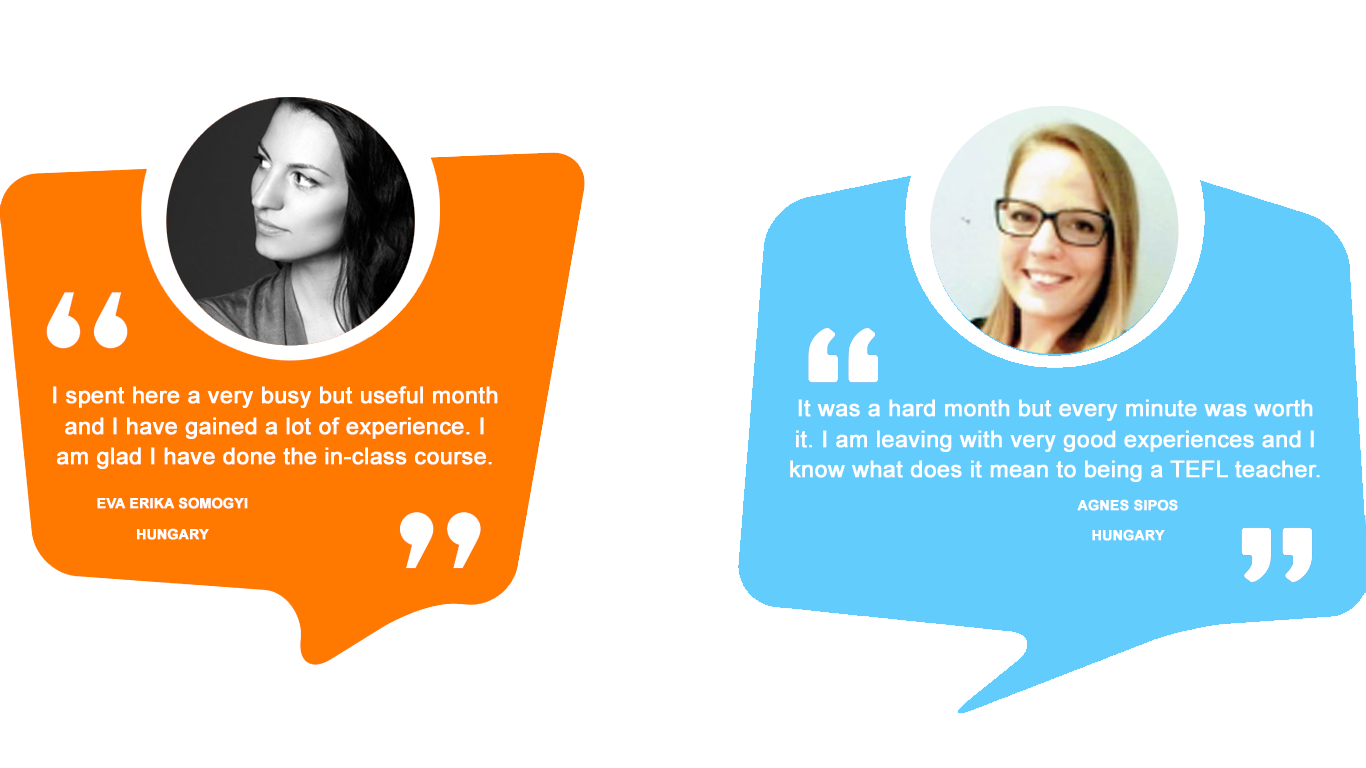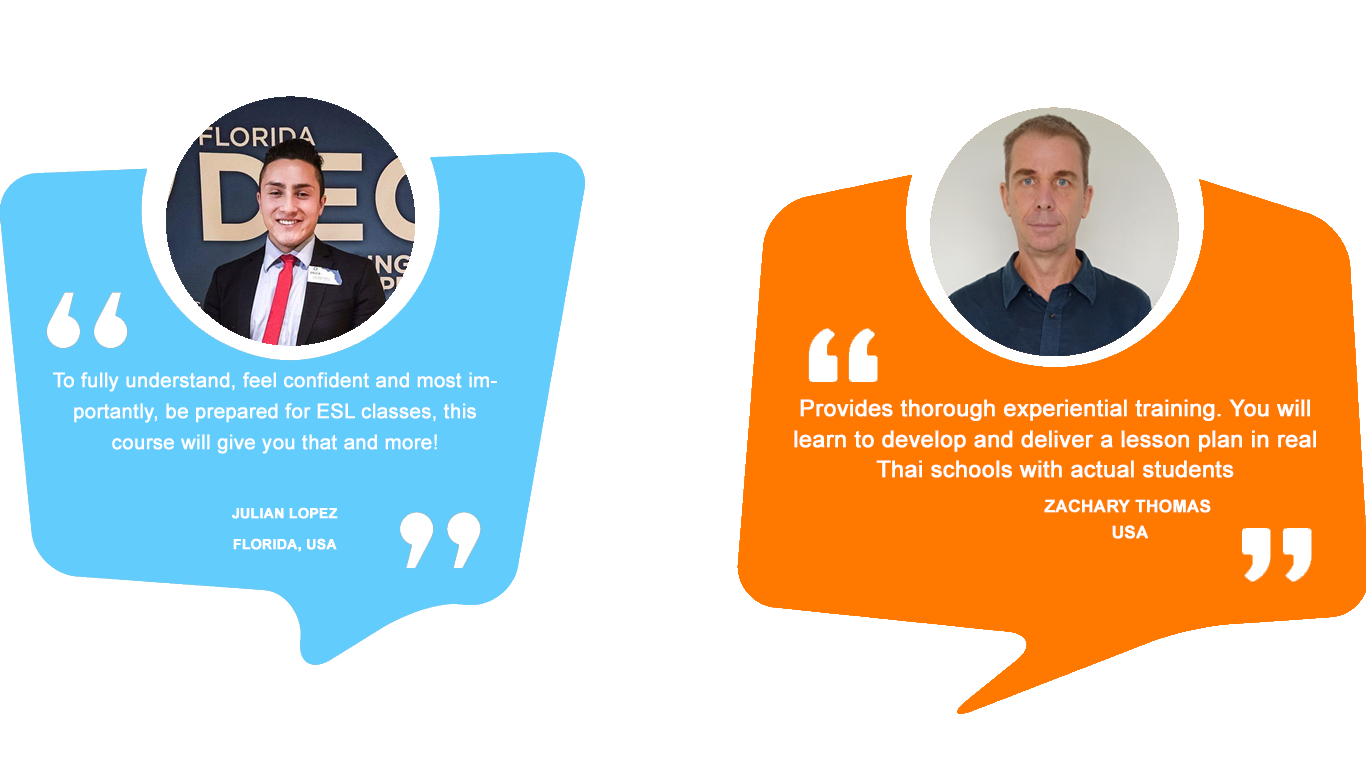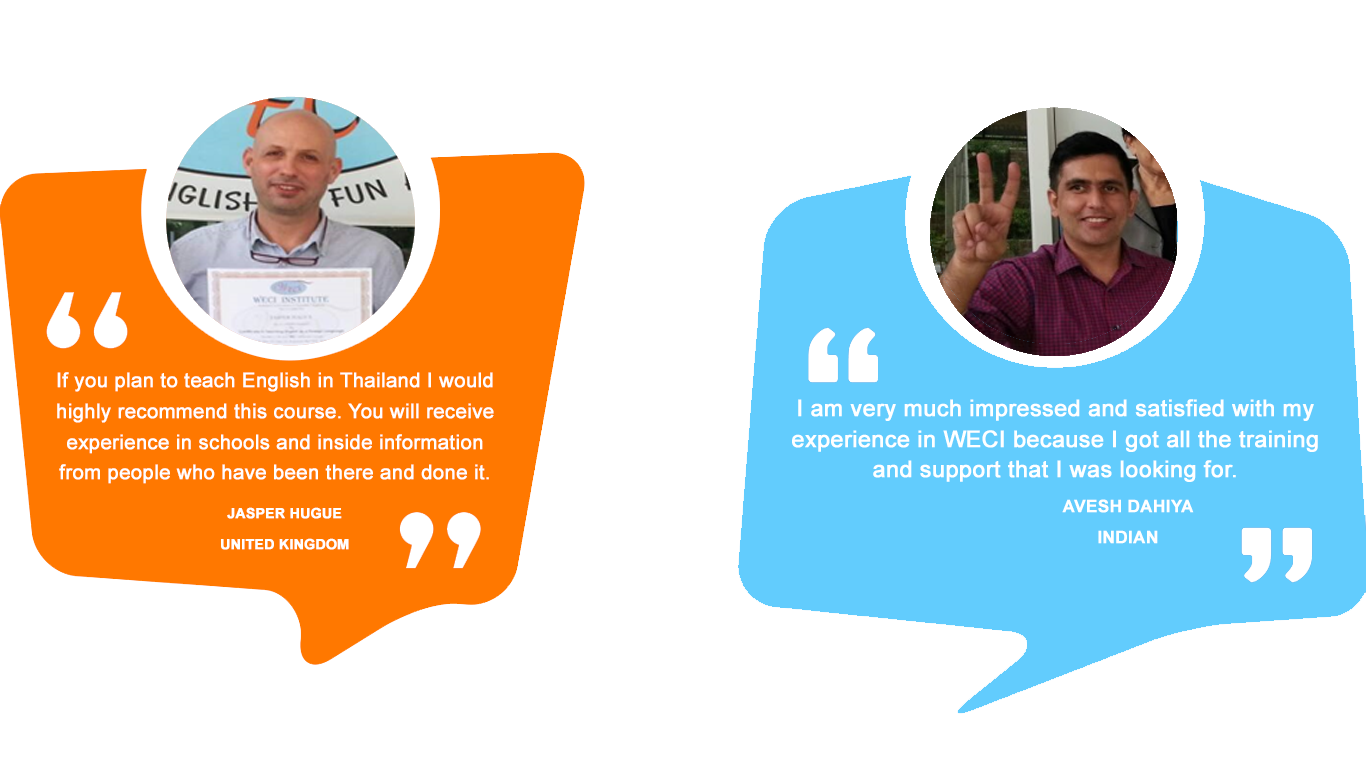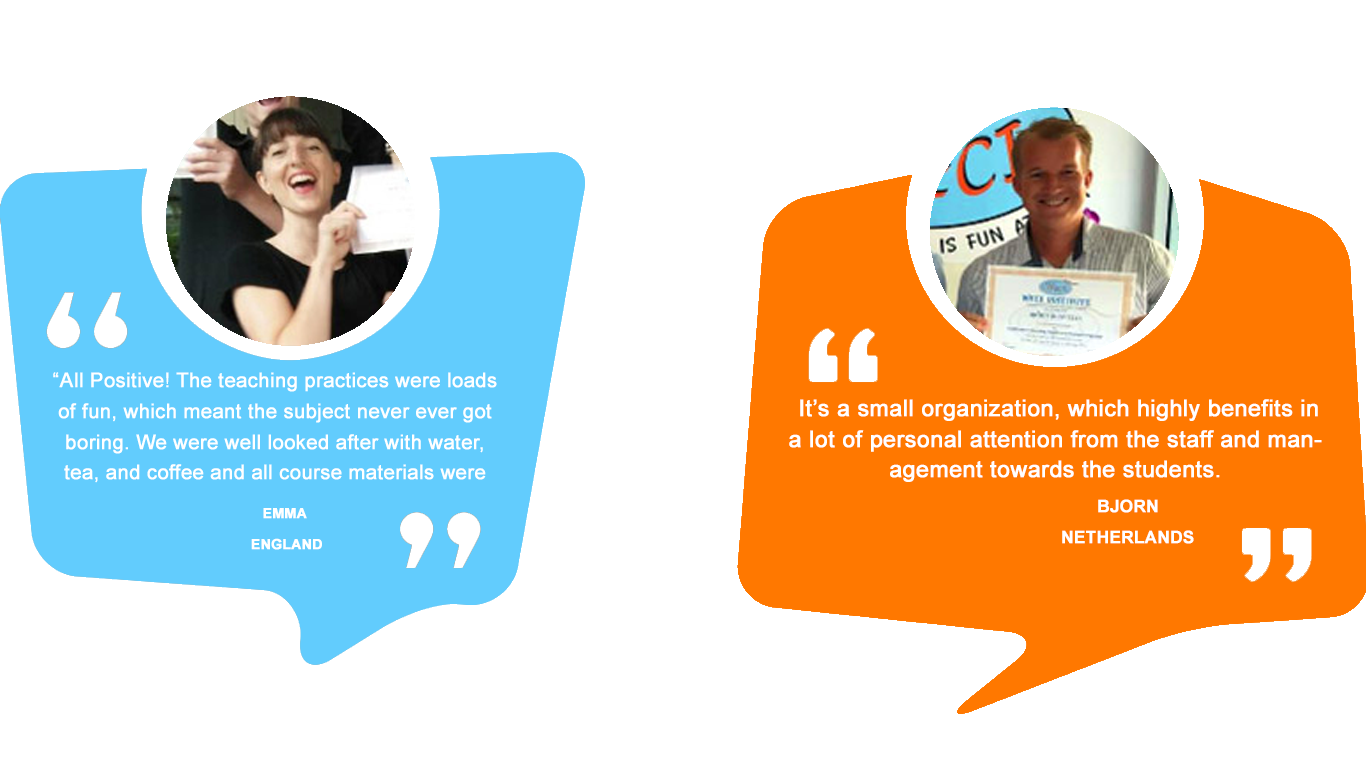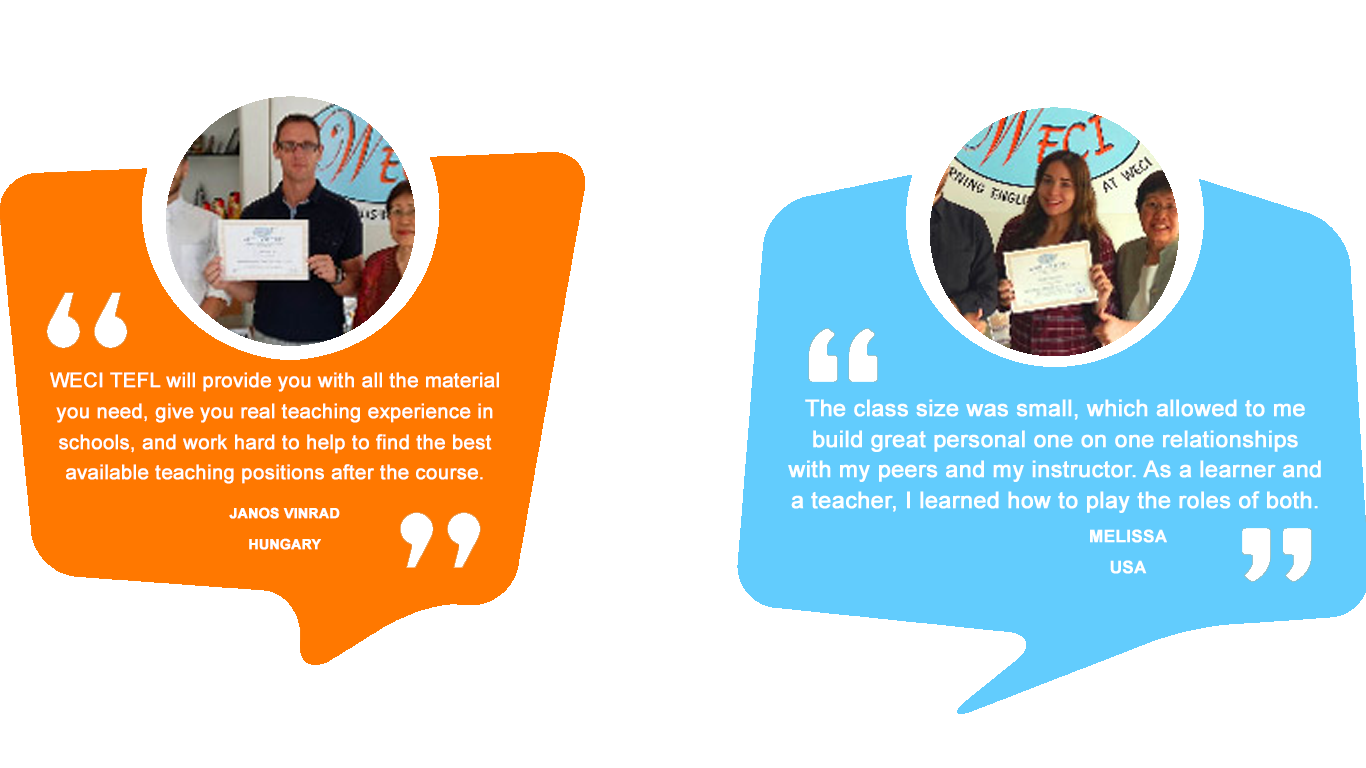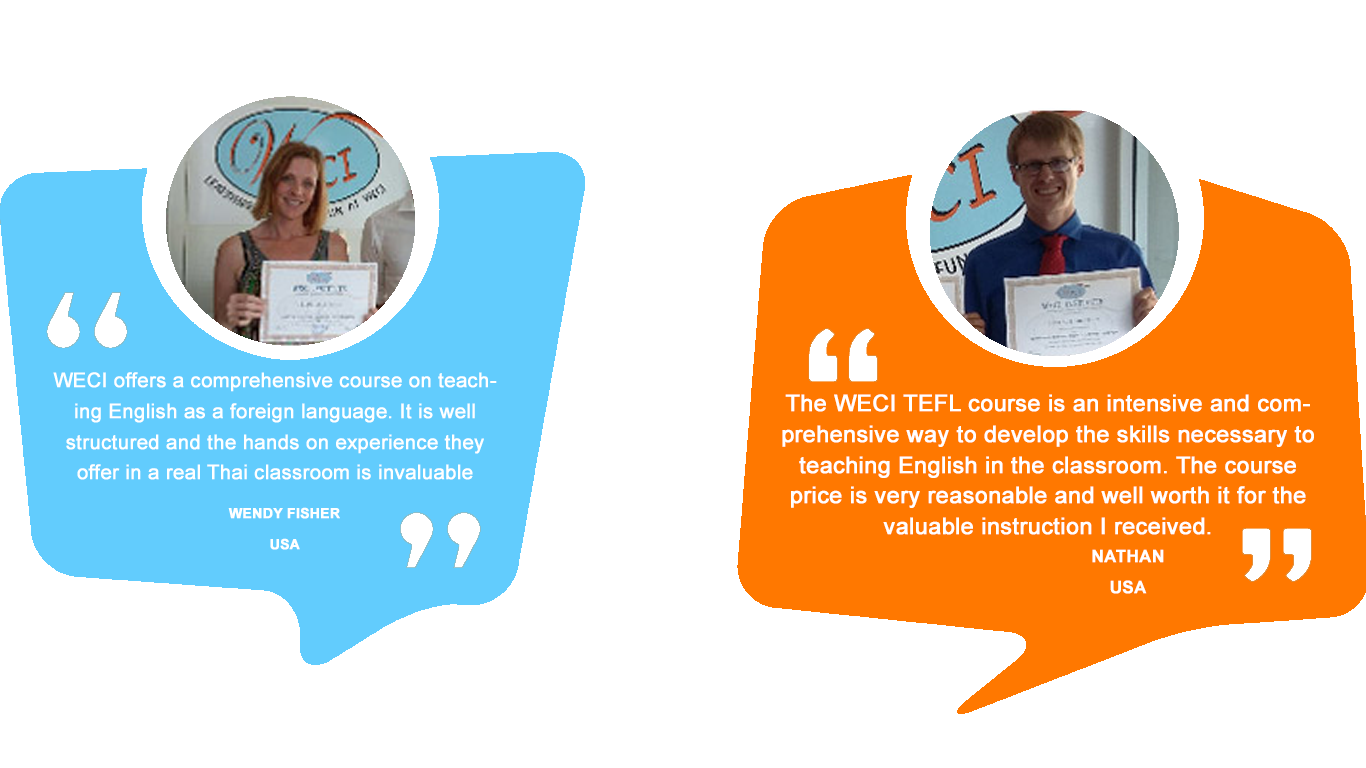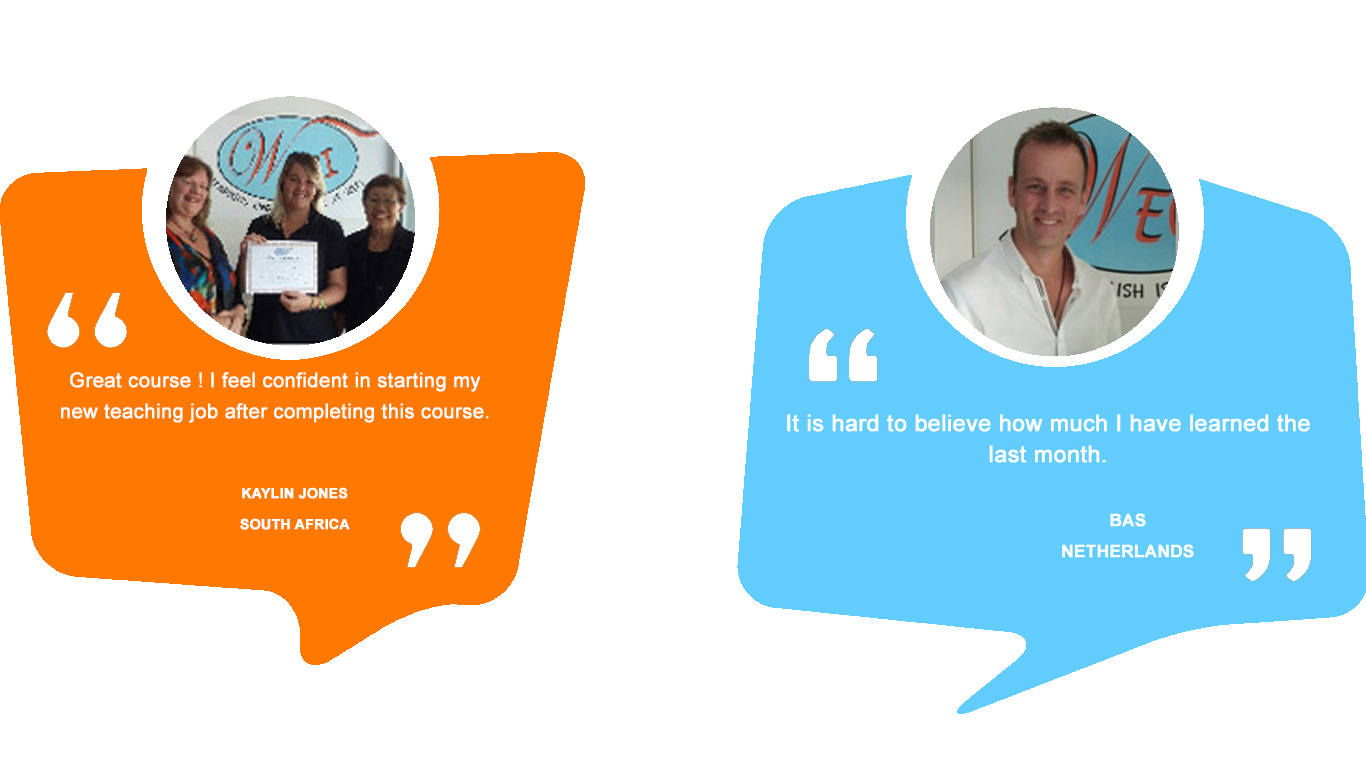 WECI TEFL HuaHin Testimonial
I found the training at WECI for TEFL very informative. The school is very professional with modern technology to help you prepare for you fortune in teaching English as a foreign language. If you are planning to take the TEFL course in Thailand,   look no further than WECI
Randall, USA
WECI TEFL HuaHin Testimonial
You end up better off; and you know it. You will have the means & ability to demonstrate persuasive teaching skills to prospective employers. They will want you.
First the work  the course is packed full with ideas, method, guidance, practice and hands-on direct teaching experience. The class size is small. You are in the hands of highly experienced tutors, they know what to expect from you  and they will be with you every step of the way. Helpful, but firm.
Besides well-chosen theoretical content and practical examples demonstrated, you will be preparing to front 6 classes in local schools as "Teacher" – incharge! Your performances will be monitored, and appraised, by both peers and tutors. The process is rigorous – but professional throughout. You are expected to receive all feedback as constructive criticism. Forget about being overly sensitive – you are there to learn from your mistakes, and steadily improve your abilities. If you feel like taking a morning off, "swallow a concrete pill harden up" Similarly, good advice would be, don't go out drinking at night – for the duration.
But you will realise form the outset how much you are learning that is new, practical and extremely useful Practical. When completed, the course will make your career as a teacher more effective and fulfilling. You will be ready to "Make a difference" Your newly acquired skills are likely to persuade employers that you have real "value-to-add" to their school.
Do the TEFL course. To make you a better teacher. If you are looking for an easy ride, forget it – you will find a "rude awakening". At TEFL the tutors are building a brand. You will be a part of it. No gain without pain. Work hard "Just do it"
Haydn Clive Meadows, England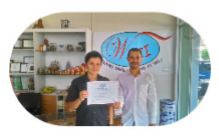 "I found the TEFL training at WECI very pleasant. I could teach in a real school during the course, which I found very practical and useful. I found myself in different situations during teaching practice that will probably occur during my job as a teacher. So, I could prepare myself for various circumstances. My trainer helped me a lot with improving as a teacher. He pointed out my weak points and helped me to get better. On the other hand, he informed me of my strong points and other positive parts on my teaching."
Agnes, Hungary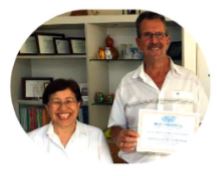 "Great school and fantastic support from all at WECI. It is at a wonderful location in Hua Hin. Very good accommodation, close to the school. The quality of the TEFL course was fantastic. WECI really has a fantastic product and I encourage any who are interested to jump on board
Owen Woodcock, Australia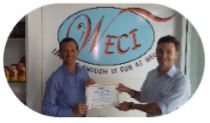 "After taking the WECI TEFL course, I started working within 5 days at a school in Ratchaburi Province, Thailand. Having William as my TEFL trainer prepared me perfectly for my teaching career. William has years of teaching experience and the course covers all areas of teaching English as a foreign language, including the student-centered approach instead of teacher-centered. I am very happy in my new job and the training I received at WECI; I highly recommend the WECI TEFL course to others."
Vladimir, Russia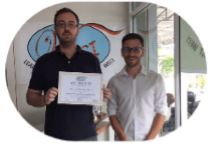 "I found the course fun, exciting and challenging on a personal level. I would recommend it to anyone and realize that the skills I have learned can be used in everyday life."
Ben Strett, Australia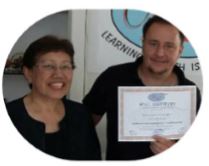 "A very complete and interesting course. The trainer is very committed to his job. For sure I will recommend this course to anyone who wants to teach English in Thailand. The atmosphere at the training center is very friendly too."
Florian, France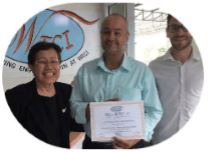 "The teaching practices were a fantastic live assignment. It enables teachers to face the music and get feedback from other students. Without it, you would never realize how important it is to be able to deal with different situations in the classroom. I have improved my English also, and WECI TEFL is the perfect training where you can learn about teaching English and Thai culture."
Patrick Fournes, France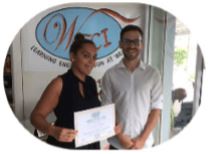 "I really enjoyed the course, especially since I started an online TEFL a year ago and was unable to complete it. I preferred the actual experience of learning in class and during teaching practices to see some of the day-to-day challenges that occur in a real teaching position."
Leslie Padilla, USA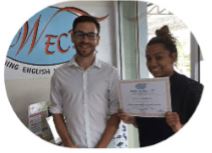 "I really enjoyed the course: the way it was broken up and the order in which the lessons were scheduled. This allows you to see your progress throughout the course. The instructor was also very informative and knowledgeable. Overall, the classes were very enjoyable. I would definitely recommend this place!"
Daisy Johnson, USA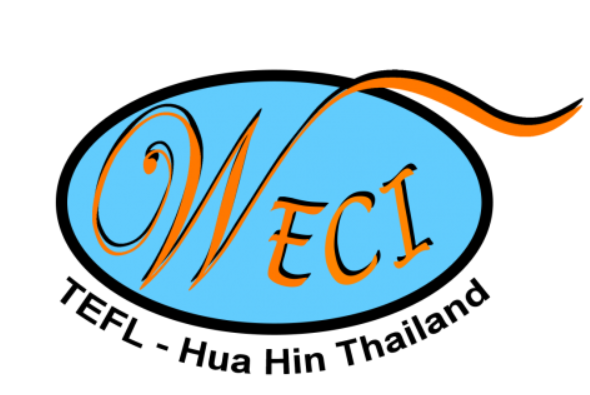 WECI Institute-Hua Hin
70/145 Soi 112, Phetchakasem Rd., T.Nhongkae, Hua Hin, Prachuap Khirikhan 77110 Thailand
Email: info@teflthailand-huahin.com, boontho78@gmail.com
Mobile: +660 98 296 3941